Eredan is giving away 1000 gift packs for new registrations
Eredan with MMOGinfo are celebrating a registration event. Register now for Eredan here and win 8 €, you will receive the gift pack after you have registered a new account.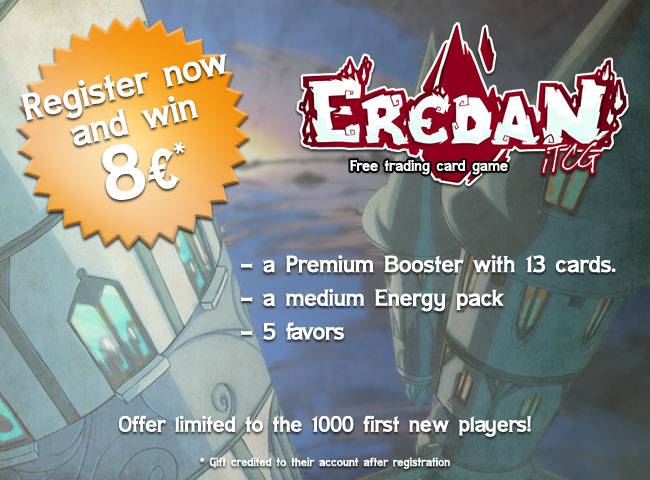 Pack gift Content:
- A Premium Booster Contains 13 cards chosen at random amongst all the Acts including 1 Rare, 4 Uncommon, 7 Common plus an XP Destiny card.
- A medium Energy pack.
- 5 favors.
*Gift credited to new players after registration